Kelsey Miller
professional organizer
A new space, a new you
Hi! I'm Kelsey
I love all things fashion and organizing!  I have been organizing, styling, and personal shopping for friends and family for a decade now. Since graduating with a Fashion Merchandising degree I have been a stylist, buyer and a fashion sales representative. Through my work with clients, I have experienced how our space affects our minds, bodies, and spirits. I love seeing spaces and spirits transformed!
Let me help you think outside of the box with your kitchen, closet or other space. Together we can re-energize your space by arranging your items properly, reducing stress and anxiety in your daily routine. I offer a range of services from closet and kitchen assessments to personalized styling sessions for you and your family. I invite you along on this journey of transformation. Are you ready for a new space and a new you?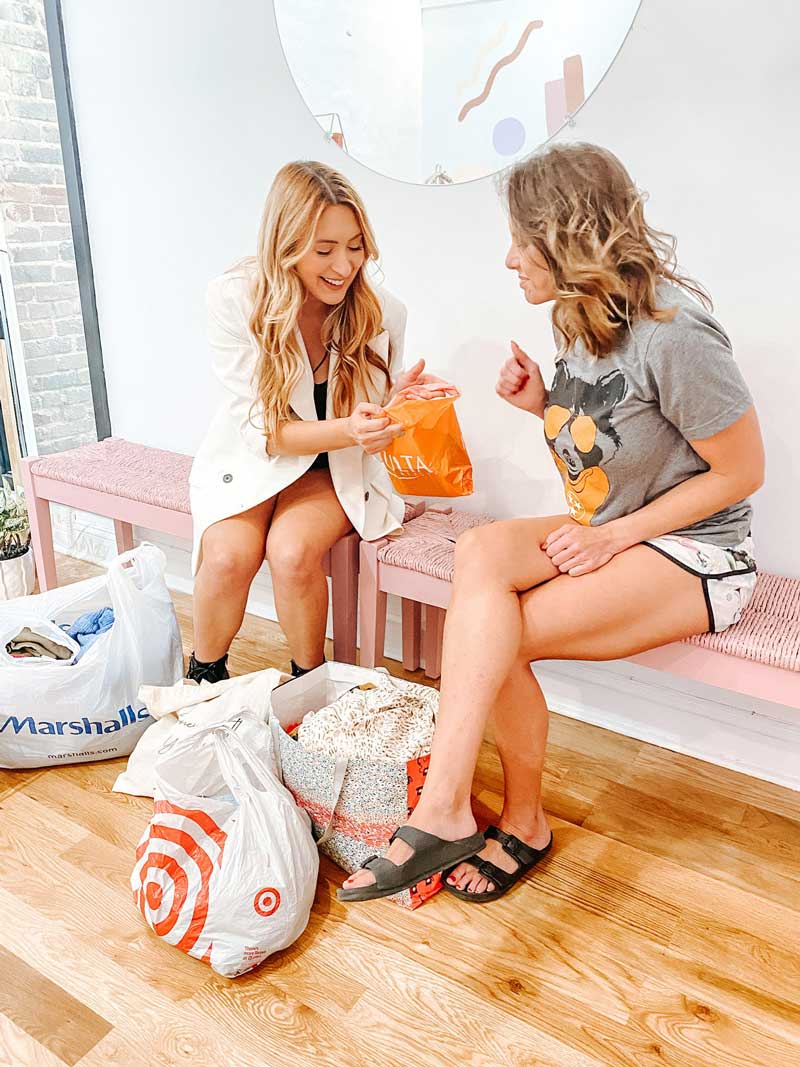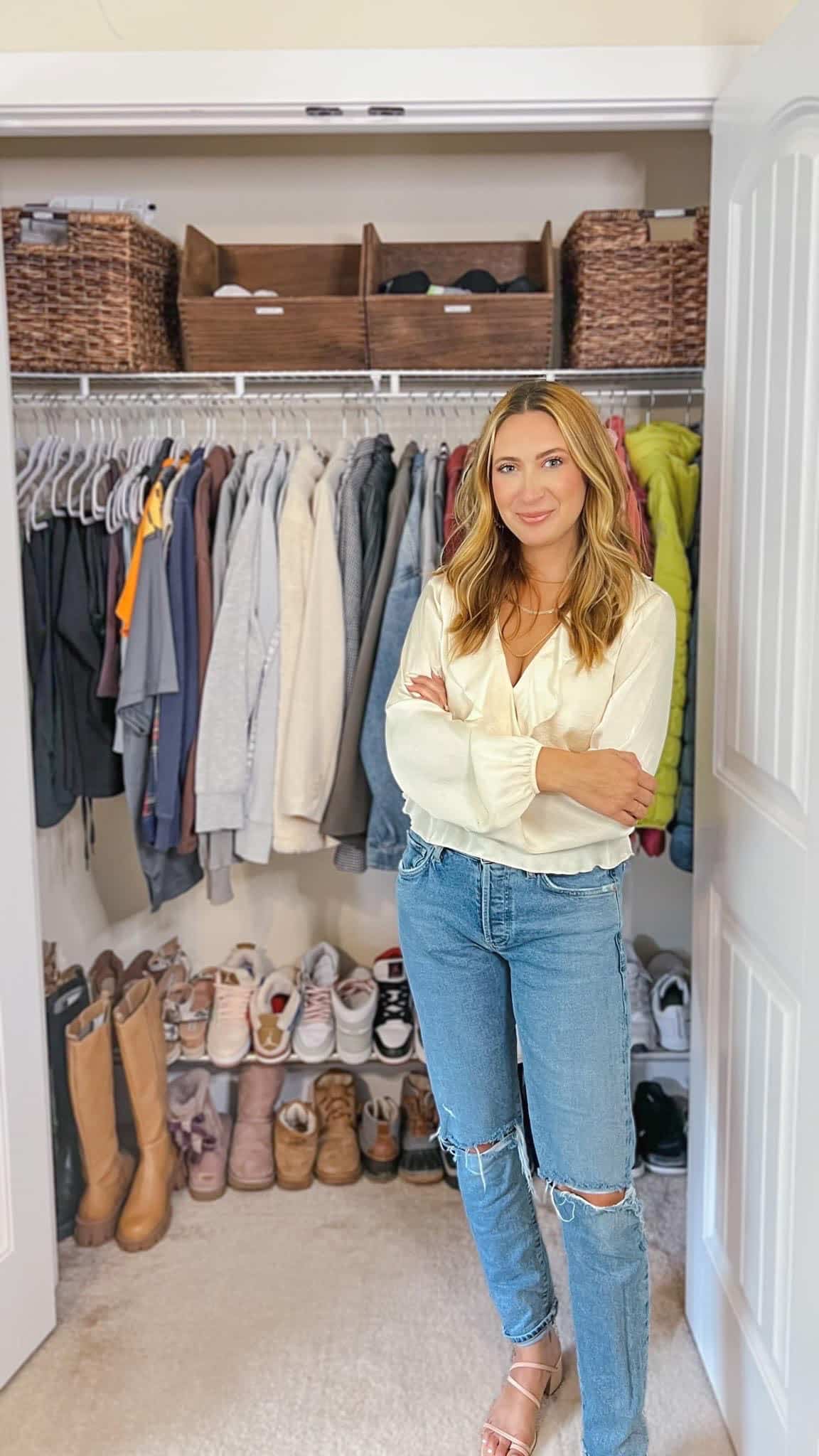 My Process
Working with my clients I know that life is stressful enough so my goal is to help people maintain a more stress-free lifestyle through my services of organizing, styling, and personal shopping.
My process starts with a free consultation to assess the best way to utilize your space and specific needs. Then, we'll comb through your problem areas together, selecting staple items that should stay and items that are only adding to your clutter. All items you wish to get rid of will be donated to local charities for people in need.
I will work alongside you to reorganize your space and help you find your unique style. I will help determine maintenance methods that will work for you and your daily routine.
Organizing, Styling and Shopping Services
Decluttering
Closet Organization
Home Organization
Move Transitions
Personal Shopping & Styling
Virtual Consultations and Services
Downsizing
Maximizing Space
Storage & Folding Methods
Closet and Space Planning
Donate Clothes and Items to Local Charities
OPEN THE DOOR TO A NEW SPACE,
A NEW YOU
Service Packages
All packages include a one-on-one space consultation, a comprehensive cleanout, and space organization for your unique space.
All services are available in-person or virtually.
The Refresh
This 4-hour session is perfect for those with minimal items who need help just getting started with the organizational process.
The Restart
This 8-hour session is suited for those whose closets, kitchens, or other spaces are in total disarray and in need of a total space makeover.
The Revive
This 6-hour session is ideal for those who have neglected their closet or home for some time and are looking to slim down their belongings.
Hourly Options Available
Do you have a large space or project that needs more attention and time? Hourly engagements are available, starting with a 4-hour minimum.
Looking for a personal shopper or stylist?
Need help putting together outfits, assistance redecorating your home, or shopping for clothing, makeup, organizing supplies or even furniture? The Stylist or Personal Shopper Package has you covered.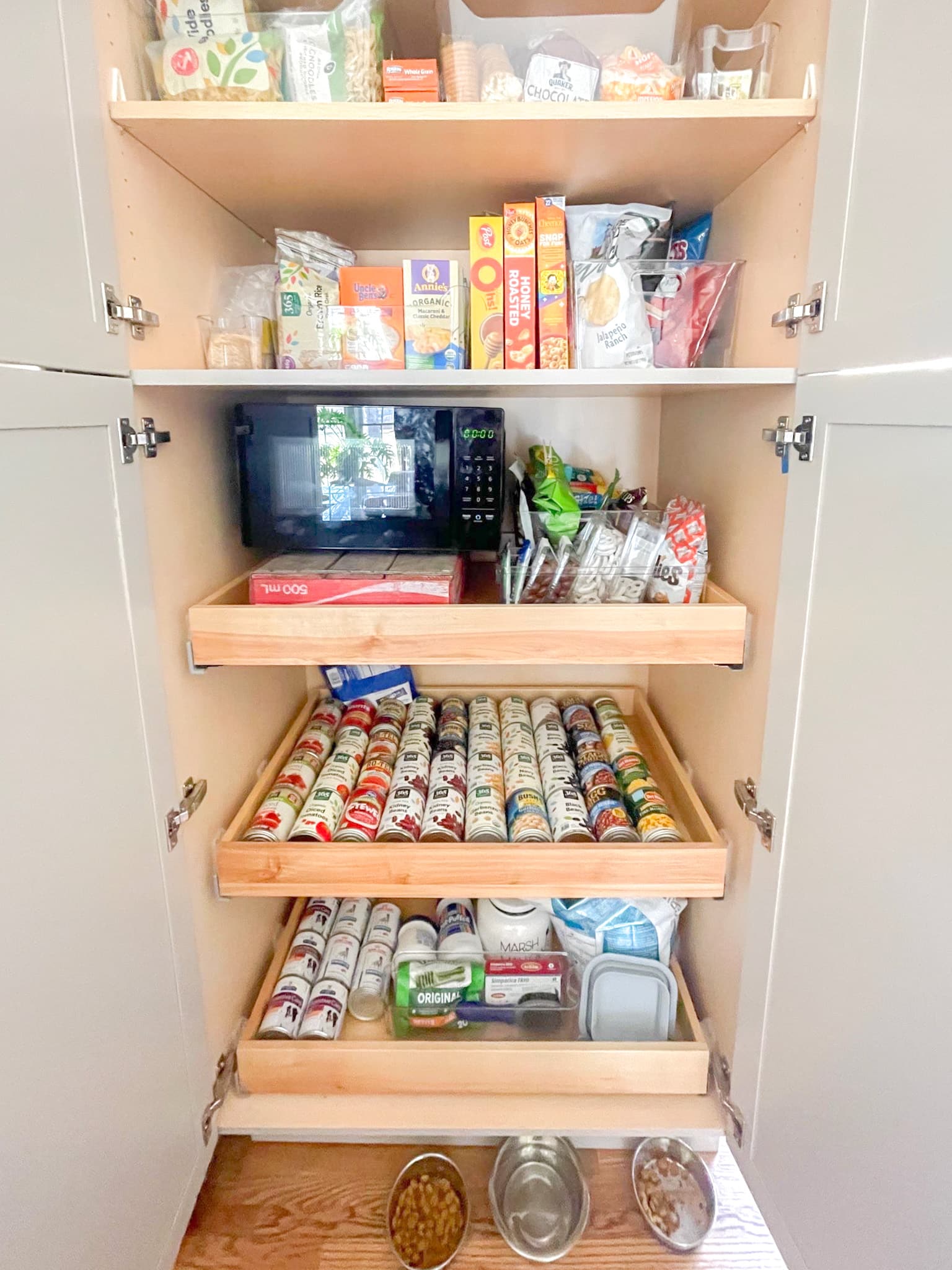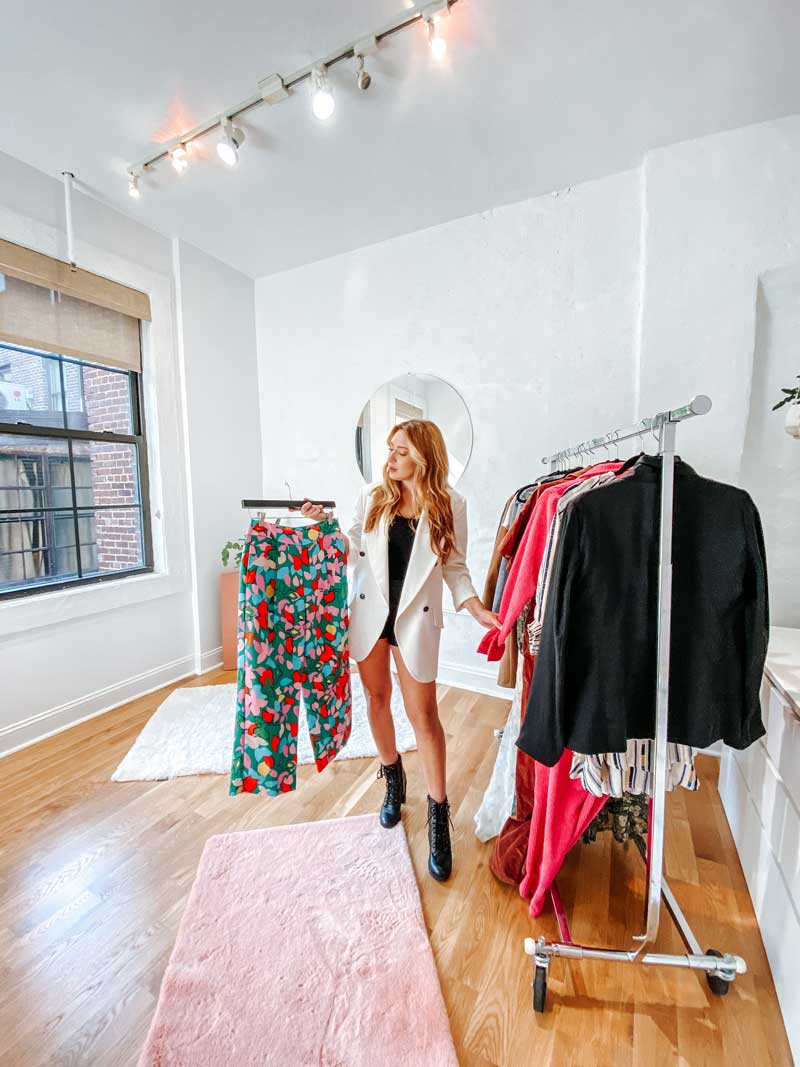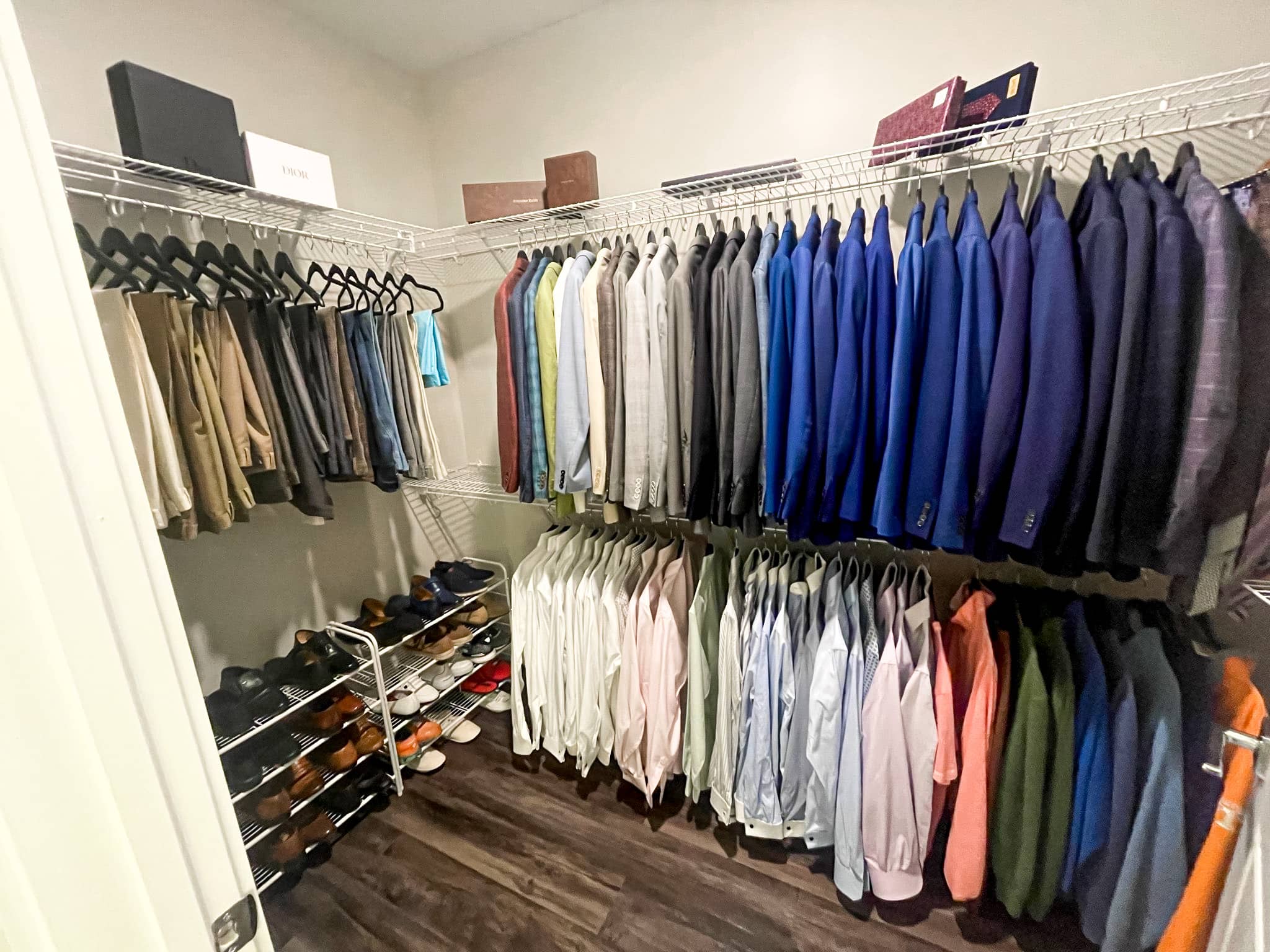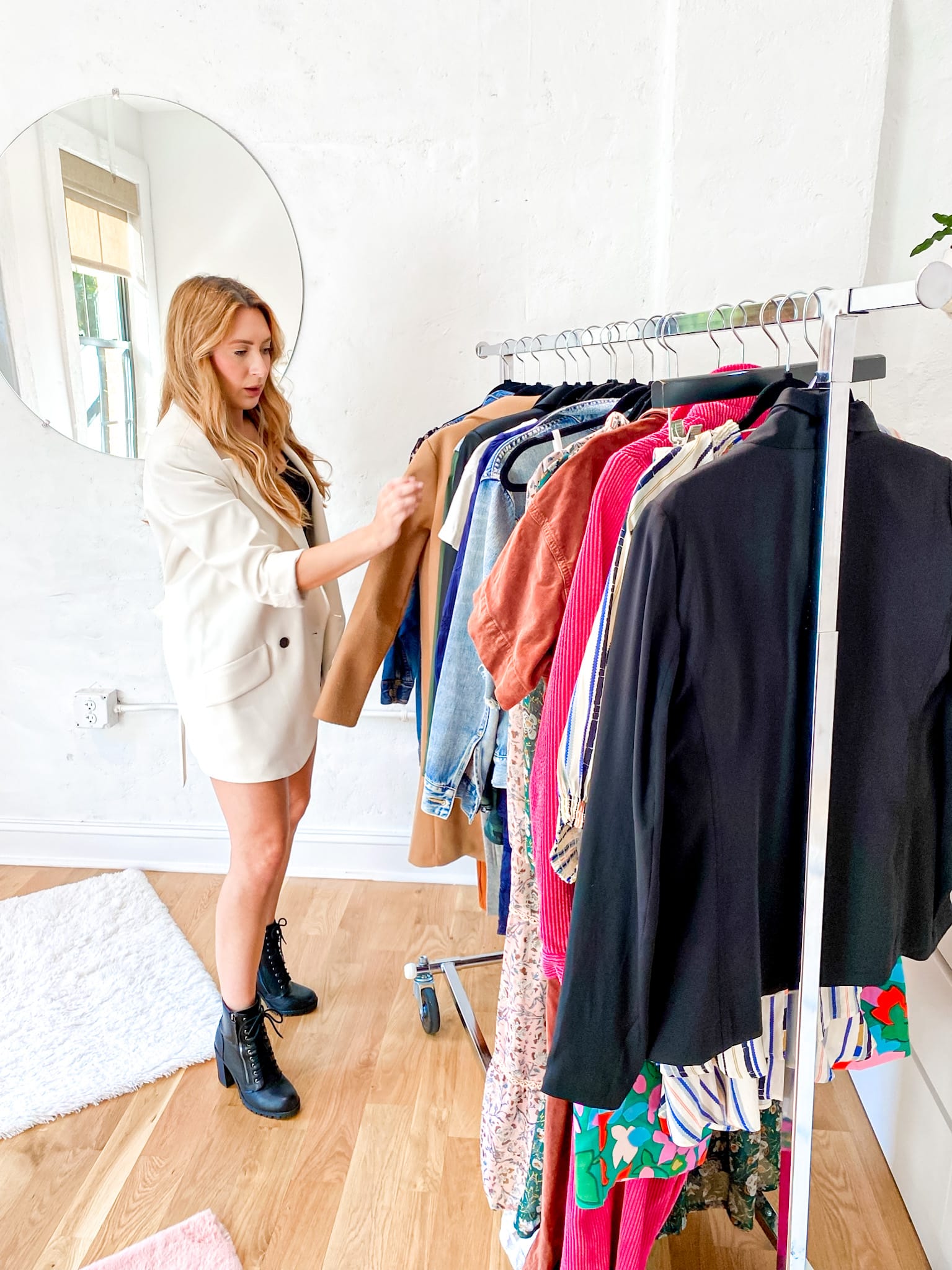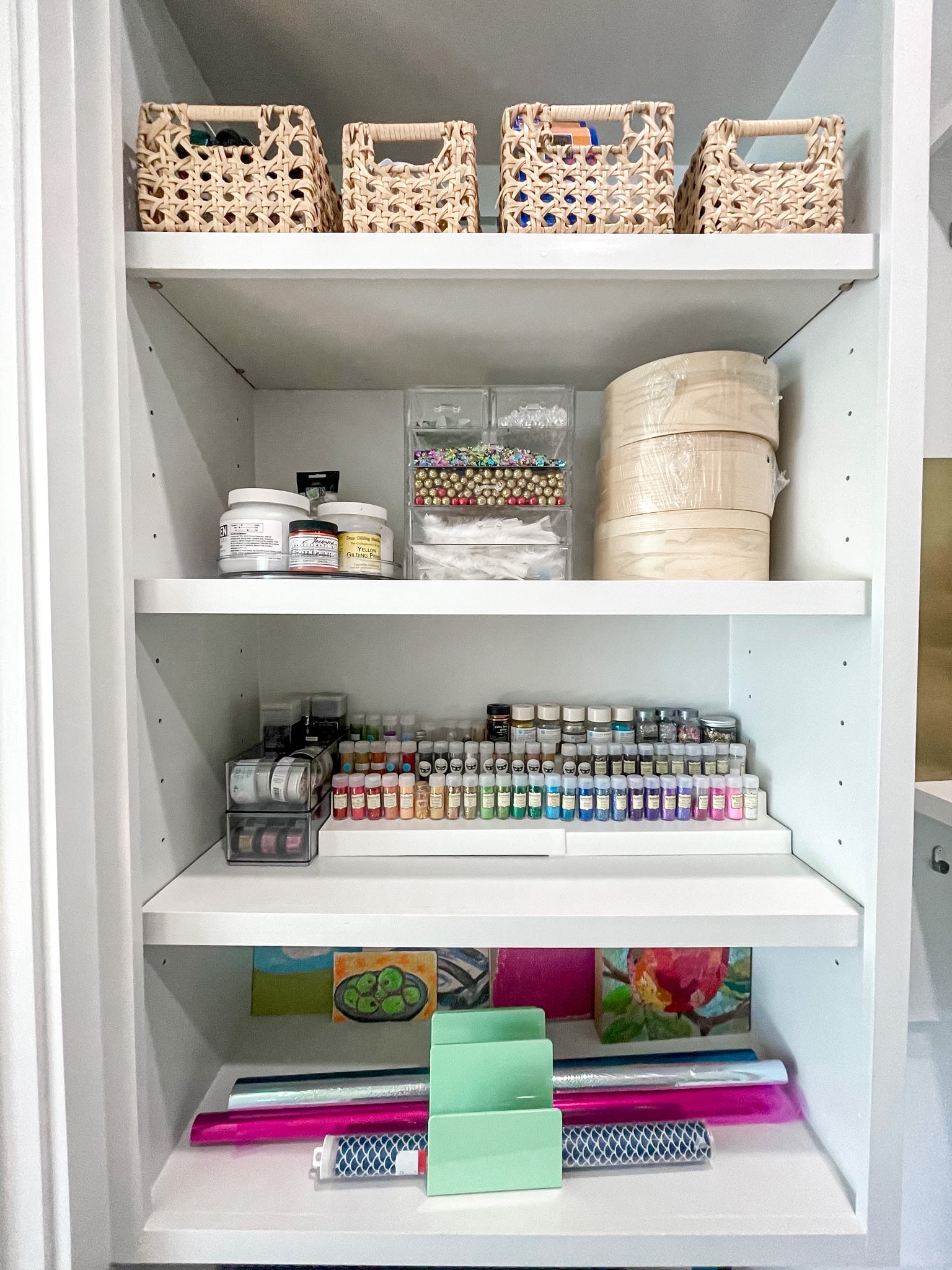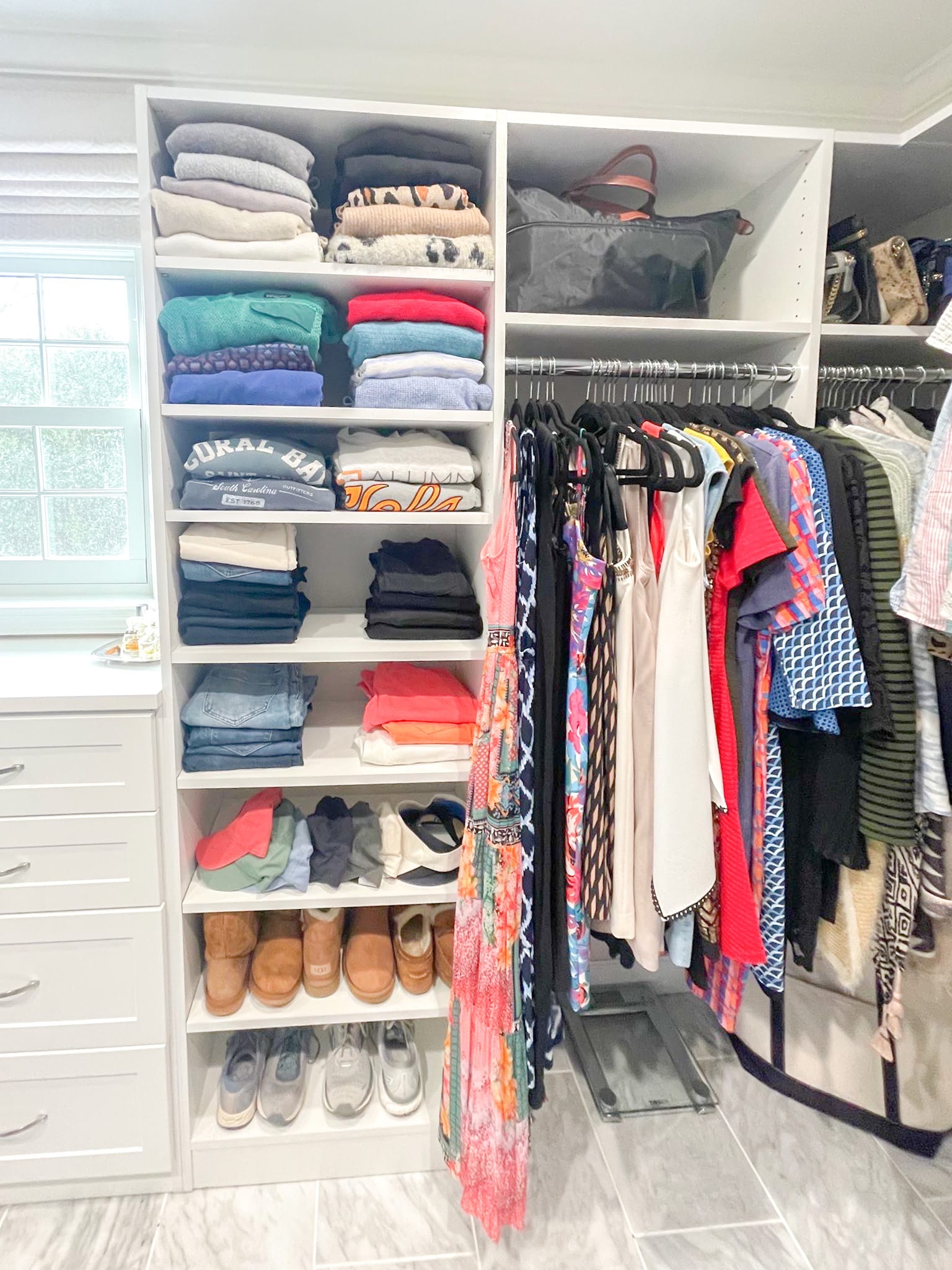 Frequently Asked Questions
What does a stylist do?
As a stylist, I provide advice on how to put outfits together and coach clients in developing his/her/their personal style for clothing, accessories, and home decor.
What does a personal shopper do?
As a personal shopper, I give advice on current trends and the best products to purchase. I also assist with buying, exchanges, and returns on my clients' behalf.
Do you do closet installations?
Not exactly, when I do a consultation I will measure the client's space and provide recommendations on the proper shelving, clothing rods, hooks, etc to ensure all closet needs are met. But I do not personally do closet installations. 
Do you do DIY events?
Yes, I do! A client or a business can host a DYI event where I show the tips and tricks to organizing, styling and shopping. I also do fun giveaways at DYI events. 
Can you travel for a project?
Yes, I have traveled to the West Coast and Southeast to work with clients. I can not wait to travel all over to work with clients!
Do you organize more than closets?
Yes, I do it all! Anything in the home, office, business, etc.
Do you provide virtual appointments?
Yes, I have successfully done various virtual appointments and love doing them! 
"Wow!! I had a wonderful personal shopping and styling session with Kelsey! She really helped me get it all the way together and I feel more confident than ever. Literally styled me from head to toe!! Accessories, eyewear, clothing and footwear this woman can do it all! Her product knowledge and attention to detail is next level. I would highly recommend her services to any and everybody!! I am super impressed with her styling and organizational skills!"
-Colton M.
"I would recommend Kelsey (Klosets by Kelsey) to anyone and already hope that my family and friends will use her services for their needs. Pleasant to be around, easy to talk to, positive and completely nonjudgemental, Kelsey was exactly what I had hoped to find when I started thinking about this service and what I needed. She helped me not only organize my entire kitchen and helped me let go of things that were holding me back from my desire to have less, but she also helped me with my storage building."
-Emily L.
"Kelsey was great to work with. We managed to virtually get my closet looking fabulous! I found so much more space after my time with Kelsey and then are so much easier to find!"
-Justine.
"After working with Kelsey, I felt lighter. My husband and I had recently moved with little time to scale down our possessions. On top of that, we found out that we were adding a member to our family. We needed every ounce of space we could get. Our closet was cramped and had spilled over into what would be our son's room. I felt overwhelmed by the process of organizing it all. Kelsey walked me through the decluttering process, made sense of the madness, and helped me develop a routine to keep it organized. A year later, I'm proud to say it looks just as good as when she left!"
-Tessa Snyder
"Kelsey, what a great job you did getting me organized! I can go right to an item in my wardrobe now. I love how you were able to create so much more room in my closet and dresser drawers. We had fun doing it, too!"
-Vicki
"I had been working on organizing my closet for a while but hit a dead end and didn't know how to finish. Klosets by Kelsey really helped me to identify what items to keep and get rid of plus I got some great organizational tips to keep my closet looking tidy for months to come!"
-Sway
"Kelsey was super professional and a blast to work with! I would recommend her work to anyone. Kelsey not only helped organize my closet, but she taught me better ways to fold my clothes. I feel more confident now on keeping my closet organized"
-Jim F.
"Kelsey helped me get rid of my old items and purge my closet before a move. Best decision ever! I had a clean closet in my new home and didn't have to move all those unwanted items."
– Millie
"Kelsey made me purge ALL my clothes. It really was a huge mess! I ended up with 10 overstuffed Trash bags for KARM! She got in that closet and reorganized and it is still organized today. She taught me how to fold everything that goes in my dresser drawers…even my undies. Never in my 53 years have I ever folded my undies! For me personally, if I have things organized and in their place, I function better and getting my closet and dresser drawers organized has made a big impact on my sanity."
-Kelly
"Honestly, I was surprised at the drastic difference created from a few hours of organizing! Kelsey's help and tips have made daily dressing and laundry stress-free. And as a bonus, my closet looks so pretty! In it, I feel happy and soothes by the colors and tidiness. Such a good decision to hire Kelsey."
-Jessica
"When I first decided to do my closets I had zero expectations on what I was about to get myself into but little did I know this would literally be life-changing in such a positive way. Kelsey honestly helped my anxiety go down because I no longer had to worry about the clutter in my closets or even in my drawers. She organizes in a way that fits your lifestyle and is the least judgmental person. I highly recommend her, you won't be disappointed."
-Samantha
"Kelsey was so patient and encouraging. Everything makes so much more sense in our closets now. And she taught us how to maintain the organizing. She even had my husband in there excited to learn how to fold his underwear perfectly!"
-Sara H.
Looking to gift a Klosets by Kelsey service to someone? Our service gift card makes an awesome gift for your friends, families, and neighbors! Those who are needing that extra help toward a stress-free lifestyle.
A new space, a new you!
Let's Transform Your Space!